A resume is the first time you will interact with a future employer and a quick way to ensure meeting them in person. While actions may speak louder than words, when it comes to resume keywords, there are certain resume keywords that can boost your chances of progressing in the hiring process and impressing future employers.
While updating your resume is critical, there are specific resume words you should include to stand out from the competition. In this blog, we'll cover the top 25 resume keywords to use and other tips to boost your professional resume.
Why Power Words For A Resume Matter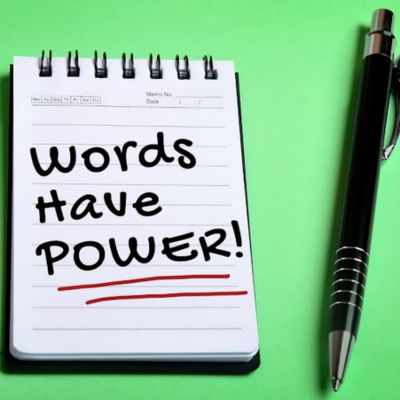 In the modern job market, your professional resume and the resume keywords you include must satisfy two parties: the employer or hiring manager and their resume screening technology. Employers' Applicant Tracking System (ATS) software processes and analyzes your application material to gauge how well you'd meet the companies' needs compared to other applicants.
ATS software specifically seeks out resume keywords based on the employer's priorities, ranging from hard skills, such as technological training, to soft skills, such as adaptability. So, the resume words you use in your application should be both job- and industry-specific.
At Capstone Resume Services, our extensive resume writing experience allows us to know the specific resume words that apply to your job description and help you get hired. As a professional resume writing service, our team of writers is adaptable to a range of resumes including:
With numerous resumes written for positions in various industries, our resume writing experience allows Capstone to know the top resume keywords to include for future employers.
What Are the Top Resume Keywords to Include When Applying For A Job?
At Capstone, we're not here to gatekeep. Ready to help in any way, we've done the work for you and amassed the the top 25 resume keywords to use for a resume.
Accurately portraying your strengths with power keywords for your resume allows your resume to be the perfect pitch for why employers should hire you. Some resume words are more relevant to specific industries and positions, so take your time assessing which will work best for your application.
Top Resume Keywords To Include:
Analytical: Being analytic and strategy-focused demonstrates you can make fast yet calculated decisions. This resume keyword is especially useful for technical, financial, legal, and engineering industries.
Collaborative: Working well with others is a universal soft skill most employers seek, especially for team-focused and leadership positions.
Innovative: Being an innovative employee means you can think quickly and creatively. This skill is particularly beneficial to highlight for creative industries, such as design, along with teaching, marketing, management, and other jobs that keep you on your toes.
Problem-solver: Knowing how to solve a problem with a level head is increasingly important among all industries as they continue to shift in direction.
Detail-oriented: Being able to focus on and pay attention to details is a challenging yet critical skill to gain, as mistakes can lead to lost profits and impaired efficiency. Detailed-oriented resume keywords are especially beneficial for finance, legal, writing, healthcare, manufacturing, and technical jobs.
Organized: Balancing your workflow in an organized manner tells potential employers you are a reliable worker. Organization skills benefit most jobs, especially anything in accounting, administration, management, or a collaborative setting.
Adaptable: This soft skill is critical to employers amid drastic industry changes. As workflow and goals can alter at any time, almost all employers now seek adaptable and flexible candidates.
Efficient: In most positions, higher efficiency means better turnaround. Demonstrating that you're an efficient worker on your resume by listing training or tangible outcomes of your work will make you stand out in most industries. By quantifying your success, this allows "efficient" to be one of the top power words for a resume.
Communicative: Knowing how to communicate in a comprehensive fashion and receive information is particularly vital for jobs where you work alongside others, such as management positions or project-focused industries.
Upskill: One of today's most popular career trends, upskilling is the ongoing development of your skills, education, and qualifications throughout your career. Describing a focus on upskilling shows employers you're continuously looking to grow and expand your career.
Result-oriented: To employers, too many employees focus on clocking in and out rather than the job itself. Proving that you're a result-oriented applicant will help you stand out more, especially for jobs with fast deadlines.
Team player: This resume keyword relates to the collaborative soft skill, demonstrating that you can work well with others and improve company culture.
Emotionally intelligent: This soft skill is highly desirable among most employers because it demonstrates you can manage your emotions positively, especially in stressful situations.
Inclusive: Recognizing the importance of diversity, equity, and inclusion (DEI) shows you are an empathetic leader. Many organizations seek DEI-focused leadership to create a more inclusive and positive work culture.
Customer service: Even if the position you're applying for isn't service-focused, mentioning your customer service skills and experience demonstrates that you can treat others respectfully, even while under stress.
Proactive: With neverending market and workflow shifts, employers seek staff members who look to the future. This resume word is especially useful when applying for leadership positions.
Self-motivated: Employers don't want workers who are only motivated by money. Describing your motivation in previous job descriptions with resume keywords communicates that you took those positions because they meant something to you and you'll carry that energy throughout your career.
Creativity: Connecting back to being "innovative," demonstrating creativity or describing jobs that made you think out of the box tells potential employers you can cleverly work around and solve problems.
Professional: Describing your work ethic as "professional" communicates you know how to separate your office life from your home life. This descriptor is highly beneficial for legal, financial, and business jobs.
Open-minded: Being an open-minded employee means you're willing to learn new skills and work styles. However, it could also mean you respect DEI and other work culture changes. Different employers read this resume keyword differently, but it's valuable to include nonetheless.
Enthusiasm: Someone who comes in with a smile in the morning makes the work atmosphere more positive and improves engagement. Describing yourself as enthusiastic, particularly within previous job descriptions, tells employers you are happy to be in the right job.
Integrity: Demonstrating integrity communicates that you're an employee who can be trusted and won't make decisions that make the organization look bad. This is especially crucial in the legal, technical, education, transportation, and healthcare industries.
Independent: Being a reliable, independent worker is as important as being collaborative. Independence is especially helpful when applying for remote positions, as it communicates you can be trusted without hands-on management.
Informed: This resume keyword tells employers that you stay up to date with industry changes and frequently check to ensure you're doing your best work. This quality is vital for rapidly changing industries, such as technology, healthcare, and finance.
Fast-paced: Highlighting that you can work quickly when you need to is especially beneficial for the healthcare, education, media, and service industries. However, you should generally describe your job environment as "fast-paced" rather than commenting on your specific work ethic.
Where To Use the Top 25 Power Words in Your Resume
When using resume keywords, you should insert them carefully and in the proper contexts. Some power words for resumes work better to describe your work ethic, while others work better for previous jobs, motivations, and problem-solving scenarios.
What to Include In a Resume
To gauge what to include in a resume, consider the following sections:
Professional summary/profile: This section works best for describing grander skills and attributes with resume keywords.
Work experience: Use job descriptions to highlight your previous achievements, environments, and work ethic. Make sure to quantify results where you can!
Skills and competencies: This section can range from hard to soft skills and should back up your professional summary. Your skills describe what kind of worker you will be so this is also a great place for resume keywords.
Education and certifications: Use your education section to highlight industry-specific qualifications and describe how you applied yourself.
Additional Sections: Based on your industry, other resume sections can further highlight your skills, describe your career goals, or expand upon your achievements.
Modern tools such as tag clouds can help your resume visibly stand out to employers, particularly with certain keywords. As you finish reviewing your resume, also consider what resume keywords should not be included in your resume!
Let Capstone Include the Top Resume Keywords Through our Best Resume Writing Services
While these top 25 resume words are excellent places to start, there are even more details to consider when optimizing your resume. When juggling your current job, applying to applications, scheduling interviews, and maintaining a life, these details tend to get missed and ultimately cost you the position you deserve.
At Capstone, we understand. Applying for new job opportunities can be stressful, but with the right resume, it doesn't have to be.
So let Capstone focus on your resume while you focus on work. Our dedicated team is ready to utilize our writing abilities, experience, and skills to showcase your abilities with the perfect resume keywords. Get in touch with us today to streamline your resume strategy with the top certified resume professionals!