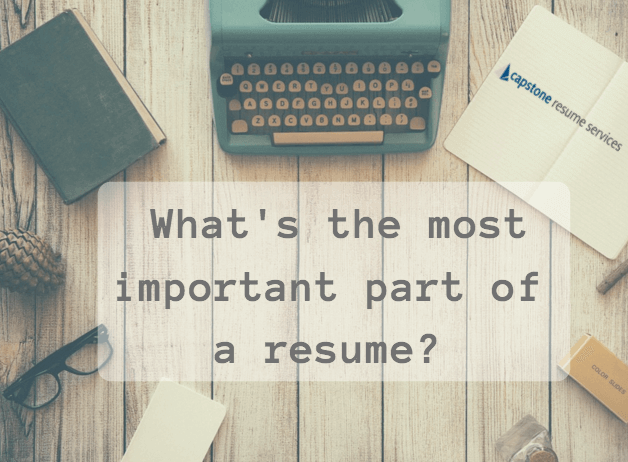 Is your resume mostly focused on your responsibilities? If you answered yes, you're not alone.
Most resume content is usually focused on responsibilities, and there's nothing wrong with that. Responsibilities are important. But, it's not just about the responsibilities you had at your previous job.
Those responsibilities were most likely shared by several people, and while they will certainly help show your experience and skill, they aren't unique to you. There's much more to you than what you were responsible for at your last job, and believe it or not, that's what hiring managers are interested in. You.
So, it's important to make sure your resume goes beyond responsibilities. What hiring managers want to know is: how did you perform in that role? Think about it for a moment. Does your resume answer that question? Does it show your potential employer what you actually accomplished on the job and how you achieved those results? If the answer is no, don't panic. You can fix this.
It's all about the PARs. Problem-Action-Result statements explain what actions were taken on the job that produced positive results for your team, department, region, or company as a whole. Use PARs to describe the problems, challenges, or situations you faced, the actions you took to resolve them, and the results that came from those actions.
Show your value. When using PARs, it is important to be specific. Be sure to include a metric (ranking, dollars, or percentages) to quantify your results. For example, how much money did your streamlined process save the company? How many more leads did your marketing campaign generate? By what percentage did your financial model increase company revenue? Try to include specific and accurate numbers where there are opportunities to do so. By putting a number to your results, you are able to demonstrate your value to future employers.
Accomplishments or Achievements. Before the Experience section of your resume, you should include an Accomplishment or Achievements section. This section is crucial to your resume, because it is where you include your PARs. PARs should come before your experiences to better engage the reader.
Now you're ready to go beyond your responsibilities and show future employers results that are unique to you. But, if you think you still need some assistance crafting a successful resume, Capstone Resume Services can help. Our Certified Professional Resume Writers start the resume writing process with a personal one-on-one consultation that allows us to learn more about who you are, what you've accomplished, and how we can turn those experiences into a stand out resume.
Whether you need an entry-level resume, federal resume, technical resume, professional resume, executive resume, or technology management resume, we can help. We can also provide you with a cover letter, LinkedIn profile, or academic CV. To get started, request a free consultation today!