Approximately 50% of the U.S. workforce is "quiet quitting," a term that refers to employees choosing to do only the work covered under their job description. Many employees are choosing to prioritize their lives outside of work, as well as their overall well-being.
This shift in employee behavior demands the need for a good cultural fit at your job, one that won't result in the need to "quiet quit." Job searchers should look for roles with companies that allow them to be themselves. And companies should hire people who can complete their work effectively while still maintaining a work-life balance.
Capstone Resume Services can help you find the right work culture for your career. Keep reading to learn some expert resume tips for creating a culture-focused resume that will help you avoid the need to quiet quit.
What Is a Good Cultural Fit for a Job?
First, it's important that you understand what a cultural fit means in terms of a career. A culture fit happens when your values align with your employer's values.
It takes into account your skill sets, values, and accomplishments. But it also further evaluates how well your characteristics will fit with the rest of the company.
For example, companies may consider your communication style, leadership qualities, or ability to work with a team. Your personality traits and work habits can affect the company's performance, so companies must identify the right person for each role. That is why it is so critical that you correctly convey these characteristics prominently in your resume, to signal that you align with the company values.
On the other hand, you also need the company culture to align with your values. The work culture can affect your well-being and morale, and lead to you searching for a new job if it's too much to handle. You are more likely to thrive at a company with similar values, whereas you are likely to become bored or frustrated at a company with different values.
Tips for Building a Cultural Fit With Your Resume
Your resume is crucial when it comes to finding a company with an excellent cultural fit. If your resume portrays values that you don't actually share, then you might find yourself with a bad cultural fit and waste time interviewing or even working temporarily at the job. Look at the tips below to build a resume that will let your values shine.
Do Your Resume Research
Many experts recommend that you customize your resume to each company or role. Therefore, learning about the company and what it wants from its employees is beneficial to write the resume, and determining if it is even worth writing the resume. If the company isn't a match, don't waste your time.
Visiting the company's website and social media accounts is the first step. You can learn about the company's mission, products and services, and leadership. You may also be able to see how the company interacts with its customers.
If you share these values, great! Include them throughout your resume so that employers will recognize the cultural fit. If you don't feel like the values match your own, maybe consider a different company.
You should also use Glassdoor. Employees leave reviews on Glassdoor, giving insight into what it would be like to work for the company.
This is one of the best ways to gain actual insight into how the company operates and truly behaves. If the majority of employees report negative experiences, maybe skip submitting your resume.
It's also a good idea to look at content outside the company. News articles can tell you about recent projects or mishaps. And you might be able to learn about the company's corporate responsibility initiatives.
If you feel that the company is a great fit for you, then you can use what you have learned from your research on your resume and cover letter to signal to the company that you will be a great cultural fit, and that you have done your research about the role and company. By demonstrating aligned missions, values, and personality, you can stand out with your resume.
Use Your Cover Letter to Tell Your Story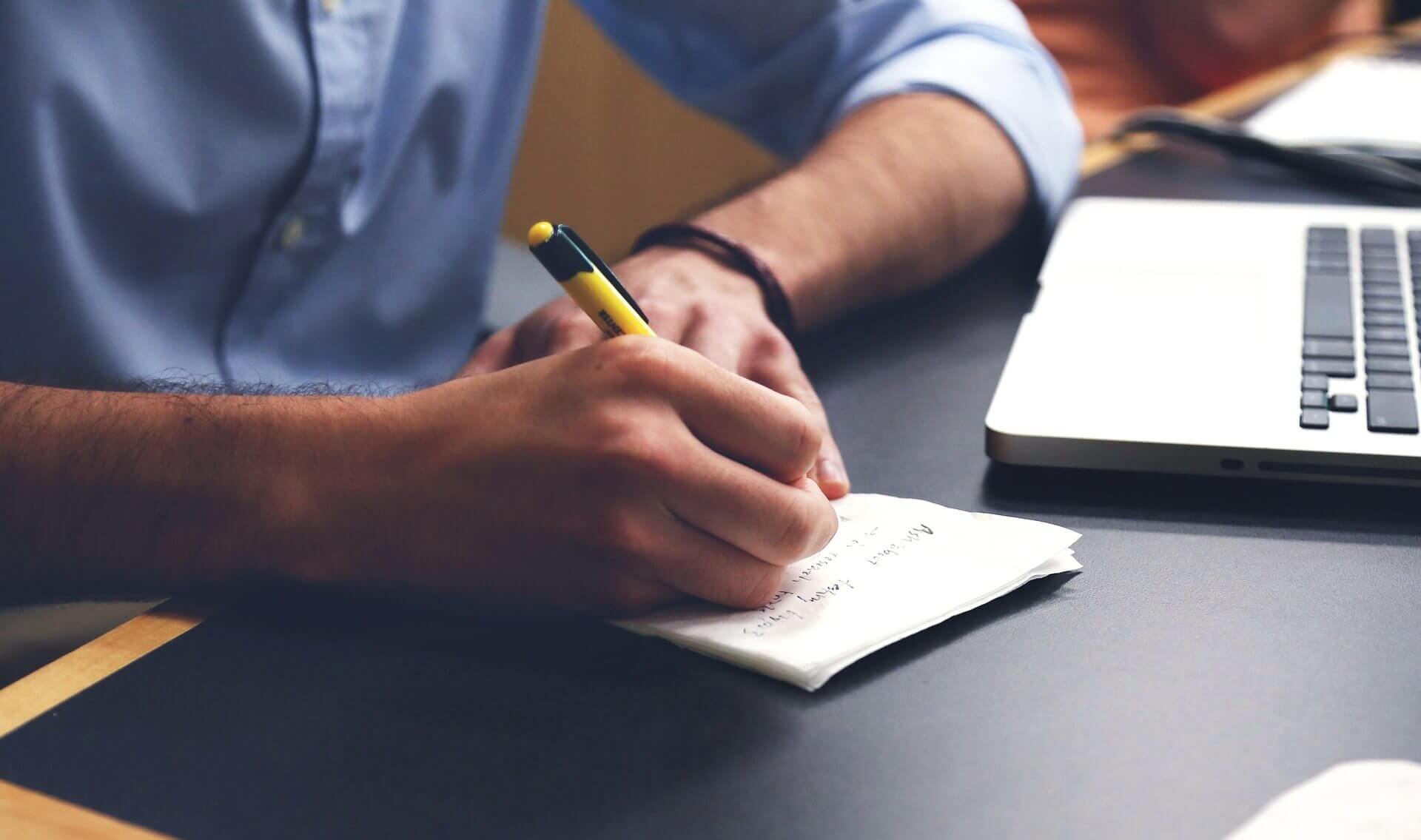 Your resume is generally a professional document with a neutral tone. But your cover letter is a great place to let your personality shine a little more. You can use the first-person point of view, and tell your potential employer why you would fit into their cultural environment.
Your cover letter is also an excellent place to reveal the details about your work accomplishments. Here, you can provide metrics and your specific contributions to different projects. These details can help the company evaluate your values and how you might strengthen its team.
If you haven't written a cover letter yet, don't worry, we've got you covered. Capstone Resume Services offers expert cover letter writing services to make sure it's done right!
Highlight Characteristics on Your Resume That Align With the Company's Culture
Your resume likely already lists some of your skills and characteristics. But you should customize your resume to highlight the specific elements that the company is seeking in order to stand out.
For example, you may want to define your leadership style. Most companies want to find leaders who embody their company culture. They may look for candidates who empower other employees, innovate and look for entrepreneurial opportunities or focus on meeting goals.
Both parties will feel more fulfilled if your leadership style is a cultural fit for the company.
Use Resume Language to Find a Cultural Fit
While researching the company, pay attention to what type of language it uses. Is it casual, or does the company keep things strictly professional? Some companies want customers to get to know their leaders and individual employees, whereas others prefer to keep to strict branding guidelines.
Decide whether you're comfortable with the company's language. If you feel that you can — and want to — represent the company's personality, try using similar language on your resume and in your cover letter.
Find Your Preferred Work Environment with a Tailored Resume
Things have shifted a lot since the pandemic began in 2020, and the workplace had to shift with them. For the first time, remote work began to dominate the working landscape, and much of it has stuck around after the pandemic's end.
Today, there are still plenty of completely remote jobs, hybrid positions, and positions that have returned full-time back to offices. This is another important factor to consider when crafting a resume to create a good cultural fit.
If you want to find a remote, or hybrid position, make sure you find a company that offers these options, and then clearly convey this desire on your resume. So if the company is planning a full return to office in the future, you'll both know it's not a good fit. Clearly communicating what type of position will save you frustration down the road.
You can learn more about the benefits of remote and hybrid work in our recent blog, 5 Reasons Remote Work Benefits Employees and Companies.
Need Help Optimizing Your Resume?
Once you've made sure that you understand how to create a resume that will land you into the position with the right cultural fit, you still need to make sure your resume is competitive against the other candidates who might also be a cultural fit.
Resume optimization is crucial to help your resume stand out from the crowd and get you hired into the perfect role. Mistakes, or missed opportunities, could cost you a job that was the ideal cultural fit.
We offer some free resume optimization tips in one of our recent blogs. Check out these 5 Easy Resume Optimization Tips for your resume.
Get Expert Help Writing Your Professional Resume
It's up to you to decide what type of work culture you prefer. Do you like a laid-back environment, or would you like more structure? Do you want a flexible schedule, or do you like a routine? These are some questions you can answer by personalizing your resume to find a good cultural fit.
The key to finding the right fit for your next role lies in creating the custom-tailored resume that reflects the cultures and values most important to you and shared by the company you are applying to.
Never written a professional resume before? Tired of auto-rejection emails? Capstone Resume Services can help you build a custom resume around your values. We can highlight your personality, skills, and accomplishments to find a good cultural fit for you.
Contact one of our resume writing professionals today for a FREE consultation, and get started writing a resume that will land you a job where you don't need to quiet quit!