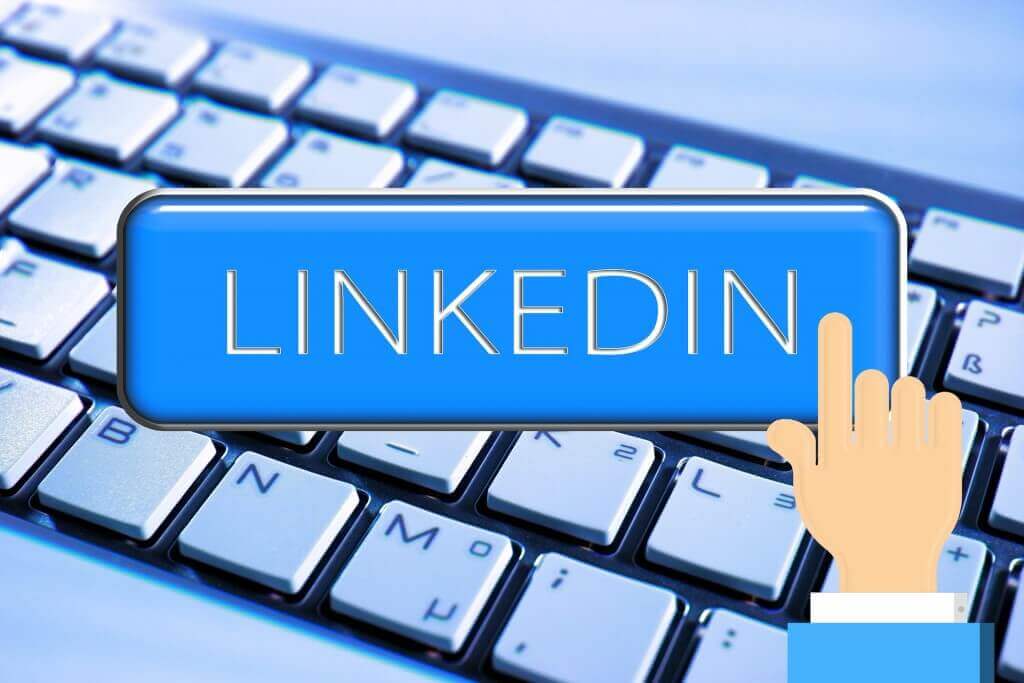 Let's face it, starting your job search can be daunting. Especially when you're currently employed. You want to search for a job privately, without alerting your boss or coworkers that you've rebooted your job search, but you don't know how. Well, we have good news!
LinkedIn is making the process much easier with its new "Open Candidates" feature. LinkedIn Open Candidates allows you to turn on a signal that alerts recruiters that you're open to potential job opportunities. The best part of Open Candidates is the level of discretion. Your LinkedIn connections will have no idea you've turned on Open Candidates, and neither will recruiters at your company or affiliated companies. Recruiters are privately notified that you've turned on Open Candidates, and when you turn the option on, you get the opportunity to specify the types of position you're interested in and potential companies you'd like to work for.
To enable Open Candidates, go to the "Preferences" tab within the LinkedIn Jobs homepage and simply click "On." From there, you can customize it to ensure you get job recommendations that are tailored to you. LinkedIn Open Candidates allows you to specify the cities you're open to working in, the level of experience you have, the size company that is ideal for you, and the industries you're pursuing. From there, when recruiters view your profile, they will see it flagged as "open to new opportunities." According to their website, LinkedIn will also feature your profile in a special section that is exclusively for Open Candidate members.
Before you turn on Open Candidates, it's important to be sure your profile is up to date. Since the Open Candidate feature makes it easier for recruiters to reach you and for opportunities to knock on your door, it's important to show yourself in the best light. An outdated profile that doesn't paint the full picture of your accomplishments and skills is not going to bring in the same opportunities as a fully optimized profile.
As you get your LinkedIn profile ready for the Open Candidates feature, keep these LinkedIn tips in mind:
Keep it professional. LinkedIn is not Facebook, Instagram, or Twitter. It's important to post things that are relevant to your profession, industry, etc. Avoid mentioning anything related to political, religious, or personal beliefs. Treat it the same way you'd treat a cover letter, resume or job interview. If you wouldn't say it to a potential employer, it's best to keep it off LinkedIn.
Keep it updated. Before you turn on LinkedIn Open Candidates, take some time to review your profile with a critical eye and ask yourself a few questions. Is it updated with your current position, company, and the amount of time you've worked there? Are your relevant skills complete and current? Is your experience updated with what you've learned and accomplished in your current position? If you answered no to any of these questions, it's important to set aside some time to update your profile and make sure it's relevant for the types of positions you're currently interested in.
Skills are important. According to LinkedIn, those that have 5 or more skills listed on their profile get 17 times more profile views than those with little to no skills. That being said, it's important to think about the skills you've gained as you've progressed through your career and be sure they're all included in your LinkedIn profile. If a skill is listed on your resume, it should be on your LinkedIn profile as well.
Go beyond your resume. LinkedIn is the perfect way to include everything you wish you could mention on your resume, but don't have space for. It allows you to go into more detail, providing context and evidence to support the claims you make in your resume. You can also include examples of your work, certifications you may have, courses you've taken, and organizations you're involved with, such as nonprofits or professional networking groups. LinkedIn allows you to paint a full picture of who you are and what you achieved, so it's important that your profile is complete and detailed.
Keywords are 'key.' Recruiters on LinkedIn use keywords to search for applicants and find qualified candidates. Determine the keywords for your industry, including core competencies, skills, industry terms, etc, and be sure those keywords are included in your profile. This will make your profile more effective and ensure you're found by both recruiters and automated search tools.
Learn New Skills with LinkedIn Learning
If you're interested in a new role or are looking to move up in your career, LinkedIn also has a new LinkedIn Learning platform that makes it easier to learn the skills that are most important to your industry and/or profession. LinkedIn Learning suggests online courses that are recommended for you based off of your profile, and also highlights courses that are trending for those within your field. For example, if you're a marketing manager, LinkedIn will show you a selection of the courses that are currently trending for Marketing Specialists, such as "Writing a Marketing Plan," "Lead Generation Fundamentals," and "Top 10 Marketing Challenges." It will also show you courses trending in your industry, as well as the courses that are trending on LinkedIn Learning in general. Courses vary in length and the amount of time and commitment they take, but are provided by industry experts to help you learn new skills while enhancing your LinkedIn profile. LinkedIn is currently offering a free month trial for all LinkedIn members. To learn more about LinkedIn Learning, visit the LinkedIn Learning section of the job search platform.
If you're interested in using LinkedIn's Open Candidate feature but aren't sure your LinkedIn profile is as effective as it could be, check out some of the past blogs we've written on the subject:
If you don't currently have a LinkedIn profile or are struggling to update your existing one, Capstone Resume Services can help! We offer LinkedIn profile creation, and our Certified Professional Resume Writers will work with you to create an optimized profile that highlights your skills, experience, and achievements.
To jumpstart your job search and take the next step in your career, contact Capstone Resume Services today, or request a personal resume consultation.