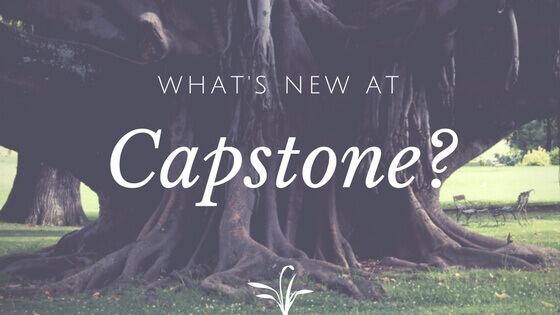 At Capstone Resume Services, we're committed to keeping up with the latest trends to provide our clients with the very best resume services available. With that in mind, we've added some exciting new offerings!
In this digital age, it's important to stay up-to-date on the latest job search tools and techniques. The simple paper resume is still effective, but it's beginning to be upstaged by a newer and sleeker option – the resume website.
Resume Websites from Capstone Resume Services
Resume websites are effective because they provide all of your relevant information in a simple link that a recruiter can visit with a click of a button – no matter where they are or what they are doing.
Resume websites can be simple landing pages with a nice, clean design and a link to your resume, or they can be much more elaborate, offering a full timeline of your career history or even displaying the sections of your resume in different tabs on the site. No matter the style or approach you take, one thing is certain – resume websites are effective.
That's why Capstone Resume Services is now offering resume websites to our clients! Similar to the way we approach our resumes, one of our Certified Professional Resume Writers will start the process with one-on-one consultation with you where they learn your work history, goals, and professional style. From there, they will create a professional and functional resume website that is sure to capture the attention of recruiters and hiring managers.
New Resume Designs
We are also pleased to announce we've updated our free resume designs to reflect the current trends and what today's job seekers are looking for. Four of our designs are specifically for senior and executive level talent, and we've also included a Federal Resume design. Our designs are clean and organized, but still ensure your resume has enough flare to stand out. We offer a variety of different styles depending on your personal taste and preferences.
If you still need help crafting a professional resume that showcases your work history and highlights your professional brand, Capstone Resume Services can help. Browse our resume services to find the right one for you, and then contact us today to get started!