As you grow within your career, the major goal is to reach the pinnacle of success: become a board member. Within the realms of governance and leadership, securing a seat on a board of directors demands an expert board member resume that not only portrays your accomplishments but also highlights your unique attributes as a strategic visionary.
While you may be a professional in your industry, navigating the intricacies of constructing a board resume that distinguishes you from the competition and resonates with board selection committees can feel out of your realm. But don't worry, you can find professional online help with your board resume.
At Capstone, developing a well-crafted resume for board members is our strong suit. With years of board member resume writing experience, we're here to provide guidance on creating a high-quality resume for the board of directors or updating your board member resume if you already are one.
Understanding the Role of a Resume for Board of Directors
A board member's responsibility is to represent the interests of their organization's shareholders. They are elected to govern their organization and are responsible for making strategic decisions that guide operations, such as managing risk and controlling budgets.
A resume for a board of directors serves as a marketing tool for those wanting to become members of their organization's board or reapply for board membership. It showcases their unique qualifications, such as the ability to lead a team, make decisions under pressure, and think strategically.
If you want to become a member of the board or reapply for your position, you need a strong and impactful board resume. This board of directors resume should prioritize occasions that displayed leadership abilities rather than focusing on academic achievements and general work experience. That's one thing that makes a resume for a board of directors different from the one you would show potential employers.
Which Board Members Should Regularly Update Their Resume?
Whether you're trying to become a board member or stay one, having an updated board resume is important. This allows you to visualize the value you bring to a company and the specific ways you have impacted its success.
Within a group of board members, the following people should regularly update their resumes in case they want to reapply for their positions on the board:
Chair of the board: Holds the highest rank on the board, often serving as the president of the organization
Vice-chair: Works closely with the chair of the board and takes on their role in their absence
Secretary: Responsible for setting up meetings, collaborating with board members, distributing meeting agendas, and taking minutes
Treasurer: Determines a budget for the board's fiscal year and carries out other financial responsibilities
Board members: Govern their organization and make key decisions about policies that impact employees and stakeholders
Capstone is a company that has years of experience writing and updating effective board resumes. It all starts with a free resume consultation, where you'll discuss your career goals, skills, and the contributions you've made in your role that showcase your personal brand.
Key Elements of an Effective Board Member Resume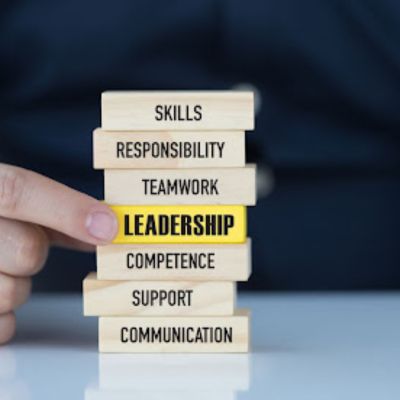 No two board member resumes should be the same, and you must tailor yours to the specific board position you're applying for.
Start by researching and understanding the requirements for your role and then customize your resume accordingly. These might include the ability to make decisions that benefit the interests of your organization and its stakeholders.
Here are some specific elements you can include on a resume for a board of directors:
Writing an Executive Summary for Board Member Resumes
A compelling executive summary outlines your leadership skills and experience and tells the hiring committee what you bring to the role you're applying for. Make your board resume executive summary concise and attention-grabbing by using bullet points or lists and removing any redundant information that doesn't pertain to your role.
Use resume keywords and phrases that showcase your skills and experience, such as "time management," "critical thinking," and "teamwork." While our resume professionals have plenty of experience knowing what board members look for in a resume, you can learn more about keywords to include and resume words to avoid in our recent blogs about professional resume writing.
How to Highlight Memberships and Affiliations in Your Board Resume
Highlighting your current and past board memberships, if applicable, will show that you have the right experience for a role. List your board positions in reverse order, starting with your most recent position. Then, list the responsibilities you had in each of these roles and provide examples of the impact you made as a board member, such as saving an organization money or issuing licenses.
Board Experience and Achievements
Even if you haven't been a member of a board, you can highlight any board experience you have and prove you are the perfect candidate for a role. Detail any board activities you have participated in as an advisory member or observer.
Don't forget to include any affiliations you've had with professional organizations or industry associations. Focus on the ones in the same industry as the board you want to join.
Listing Professional Experience in a Board Resume
You should also include professional experience that will add value to your board member resume, such as an upper-level leadership role. List your responsibilities for each professional experience included on your resume, such as governing a team, generating ROI, networking, and making strategic decisions.
Showing Education and Qualifications on Your Professional Resume
Include educational experience and qualifications near the bottom of your board resume. You can write about any certifications and training you completed and industry-specific knowledge relevant to your desired role.
Demonstrating Skills and Expertise with a Board of Directors Resume
List any skills and expertise used in your personal life that are suitable for a position on the board, such as financial management skills and the ability to make strategic decisions for your family. You might also want to include any volunteer experience you have. Include all this information at the bottom of your board member resume.
While drafting a successful board of directors resume takes effort, creating a perfect board resume takes even more time and energy. If you're looking for information on how to write a resume for a board position, Capstone has the information you need.
Secure a Board Position with a Resume for Board of Directors
Ultimately, securing a board position requires perseverance, patience, and a proper board member resume. Celebrate the progress you make along the way by documenting this in your board resume. Regularly updating and refining your board member resume allows you to always progress with your best foot forward, always ready for opportunity.
Being a board member takes time and dedication as well, making it easy to overlook the importance of a well-drafted and up-to-date board resume.
Looking to level up your board resume and save yourself time? Contact Capstone today for professional board member resume assistance and personalized guidance.